Contradictionary – Trash
Published Wed, December 30, 2009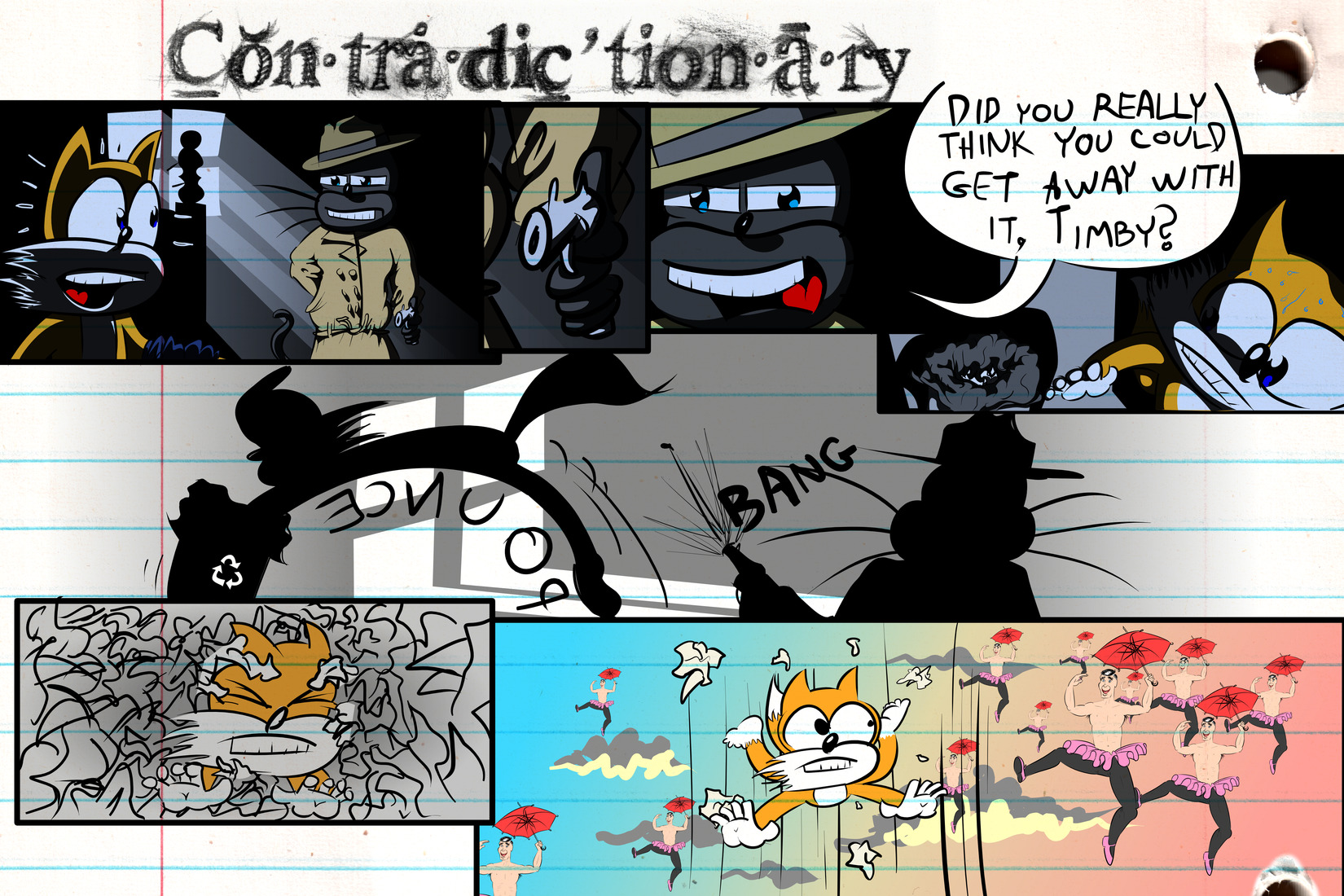 Writing/concept: Peter & Gabriel Markley
Description
What has Timby done to so provoke Nixy? Perhaps Nixy has initiated this confrontation entirely unprovoked.
Whatever the case, Timby evidently has enough preknowledge to say that Nixy is unlikely to be reasoned with, and that the confrontation will not be deterred by ordinary means.
Answer? The trash can.
Transcript
"Did you really think you could get away with it, Timby?"
POUNCE BANG