Contradictionary – Spellcheck
Published Wed, January 13, 2010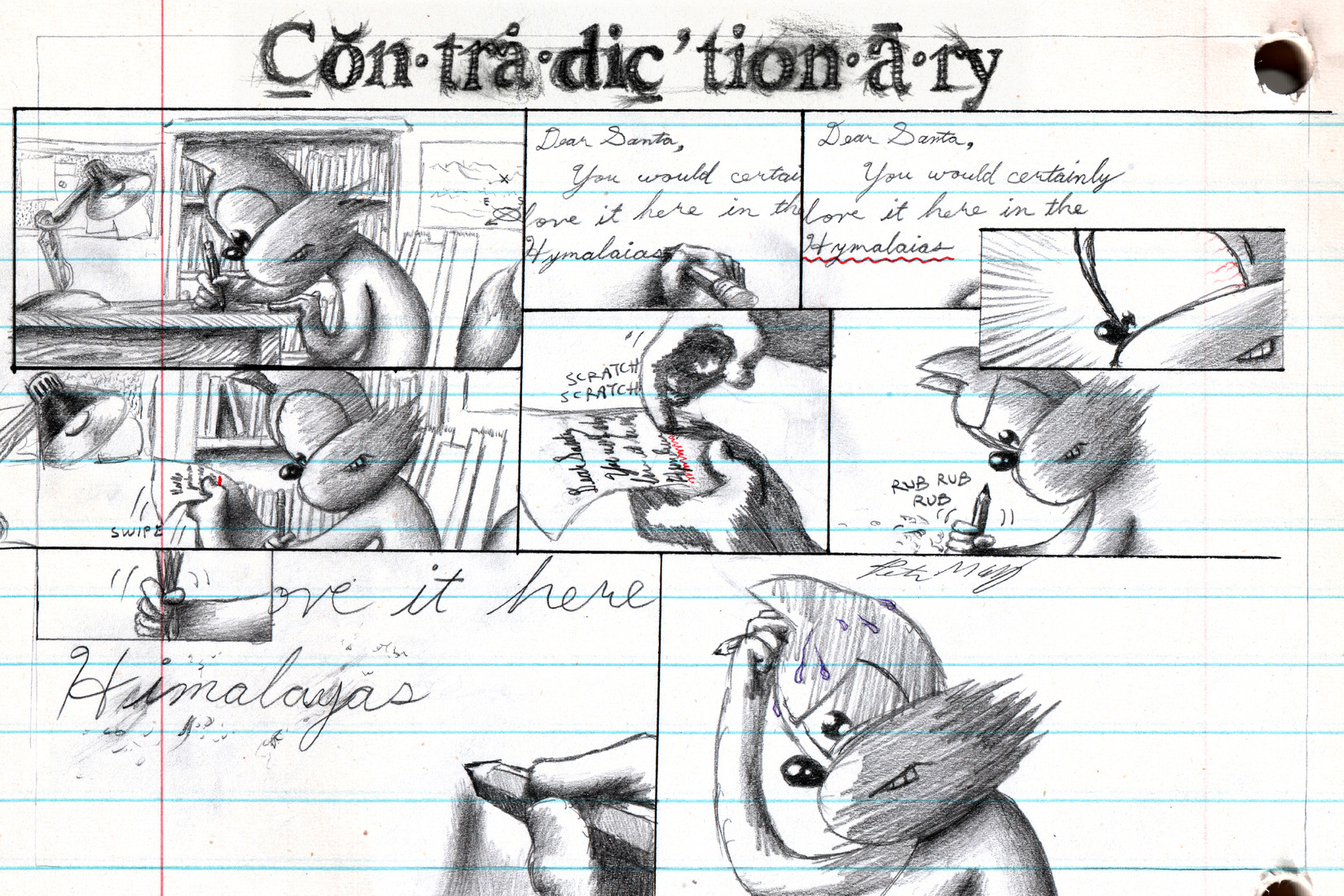 Writing/concept: Drew Reed, Peter Markley
Description
Really, what Timby should do is immediately donate this piece of paper to science in order that others more knowledgeable might ascertain what causes the phenomenon. He should drop the writing of his letter, and later resume it on a new piece of paper – hoping of course that it does not recur.
But instead he goes on haplessly in his course of actions, brushing off the event as among the innumerable tricks the universe has already seemed to play on him. Perhaps the numerous previous occurrences were as this one in their unexplained but potentially explainable inconclusiveness.
Or, perhaps Timby is actually wise in his assumption that science would be fruitless in striving at the ethereal and unnerving reality of the brokenness of the universe in all facets that surround Timby. How can one know?
Transcript
"Dear Santa, You would certainly love it here in the Hymalaias"
SWIPE
SCRATCH SCRATCH
RUB RUB RUB
"Himalayas"