Contradictionary – Stuck
Published Mon, February 1, 2010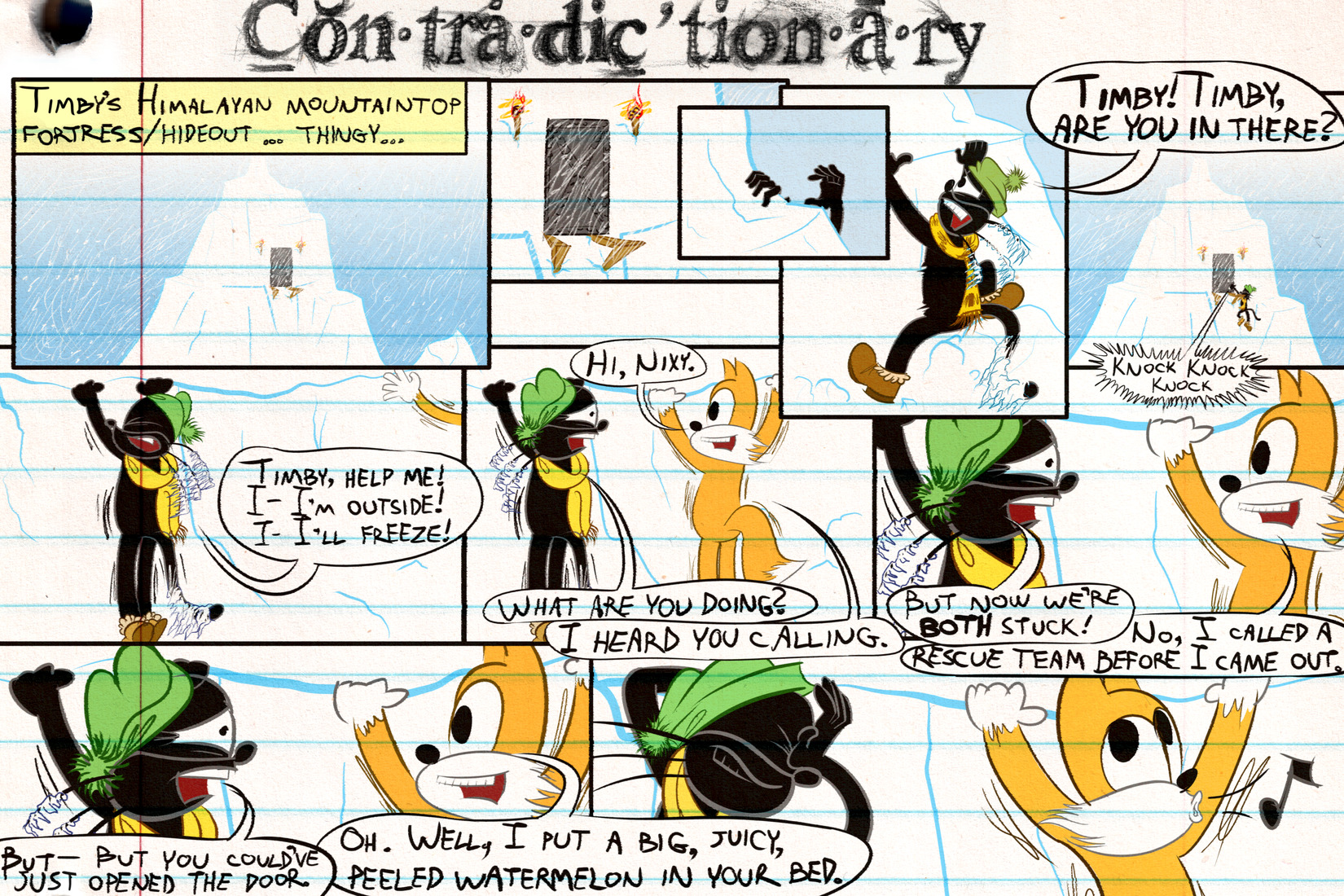 Writing/concept: Peter Markley, Alex Markley
Description
Timby is ill-prepared for life. And yet he somehow meets each individual situation well-prepared. And ill-prepared at the same time.
He has somehow acquired a large fortress of considerable altitude and strategic locale in South Asia. However, he cannot think through everyday occurrences well enough to fabricate an intelligent response.
And yet, he thinks of and prepares for the worst. ... Far be it from objective, scientific inquiry to know the mind of Timby.
Transcript
Timby's Himalayan mountaintop fortress/hideout ... thingy...
"Timby! Timby, are you in there?" KNOCK KNOCK KNOCK
"Timby, help me! I- I'm outside! I- I'll freeze!"
"Hi, Nixy."
"What are you doing?"
"I heard you calling."
"But now we're both stuck!"
"No, I called a rescue team before I came out."
"But- But you could've just opened the door."
"Oh. Well, I put a big, juicy, peeled watermelon in your bed."