Contradictionary – Ending
Published Wed, February 10, 2010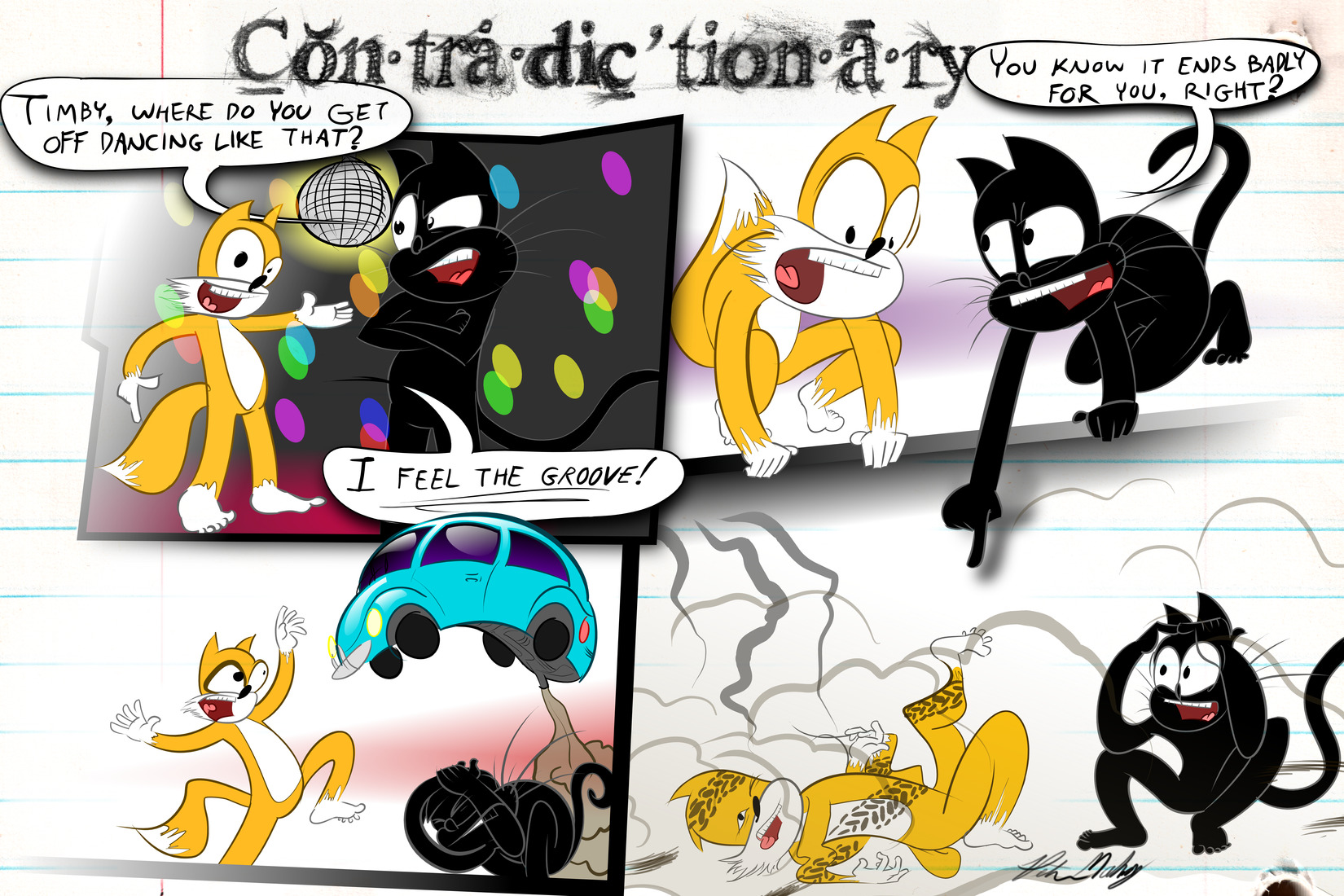 Writing/concept: Peter & Gabriel Markley, Alex Markley
Description
Have you ever known something was going to happen, and had no way of preventing it? Well, Timby knows how you feel now*...
Except, you might not have had the added trauma that Timby did of the sudden, candid disclosure that his life is a comic. And that there are probably people laughing at his pain.
... People like you.
* – We lied. Timby has no nerve endings in his body, thus felt no pain at this juncture.
Transcript
"Timby, where do you get off dancing like that?"
"I feel the groove!"
"You know it ends badly for you, right?"