Contradictionary – Present 2
Published Wed, December 23, 2009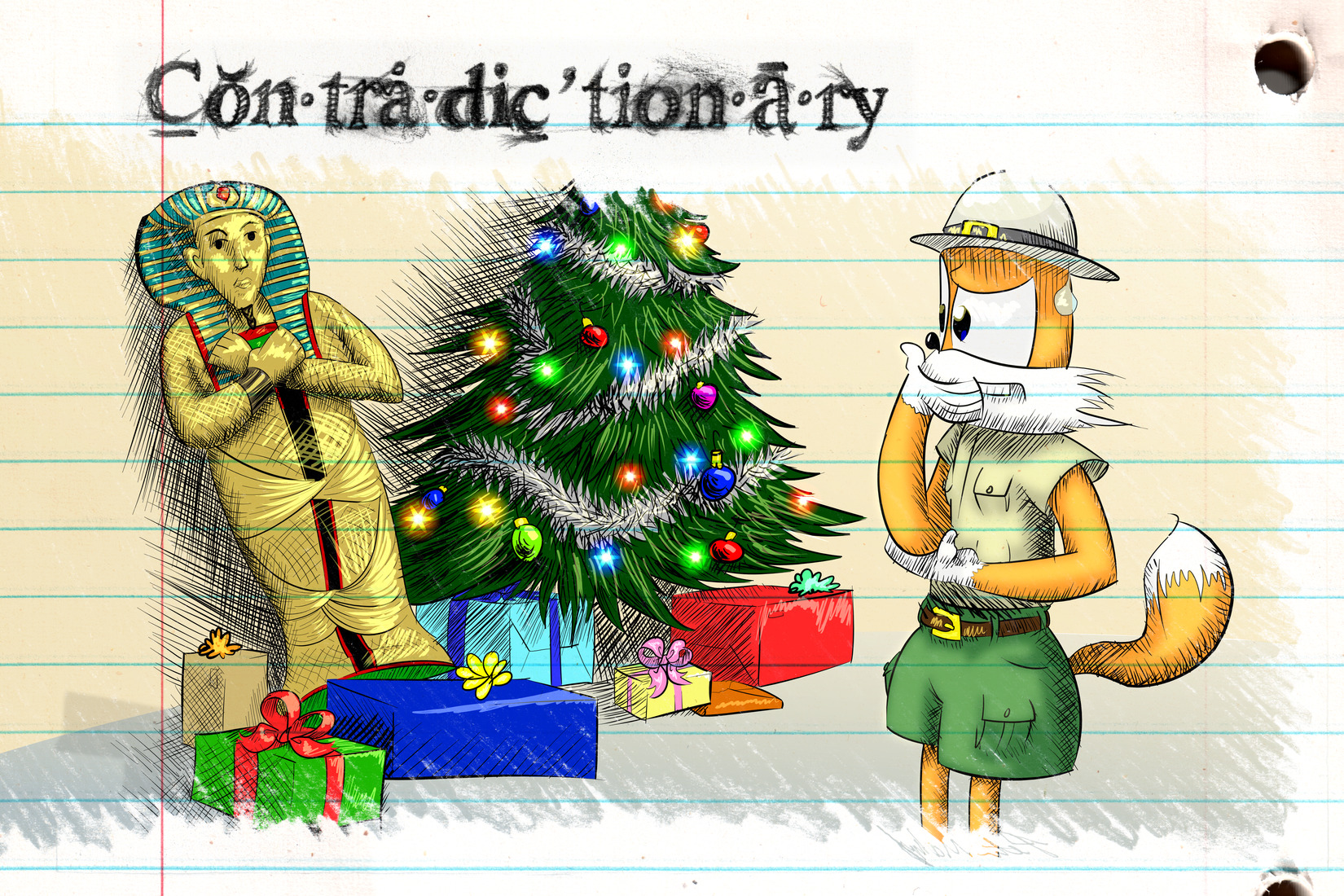 Writing/concept: Alex Markley
Description
It was a long story which had brought the prof. to his current state of affairs – one with many awkward and troubling details upon which it was not forthcoming to elaborate under any circumstances whatsoever.
Nevertheless, here he was, with his earlier findings in his home quaintly propped under his tree. Not only did it make the prof. nervous and uncomfortable, but it left him bewildered thinking back over the past eight months and all that had transpired.
It wasn't just difficult to explain to those with no context, it was difficult to believe and impossible to understand to those with all available context.