Contradictionary – Party
Published Wed, December 22, 2010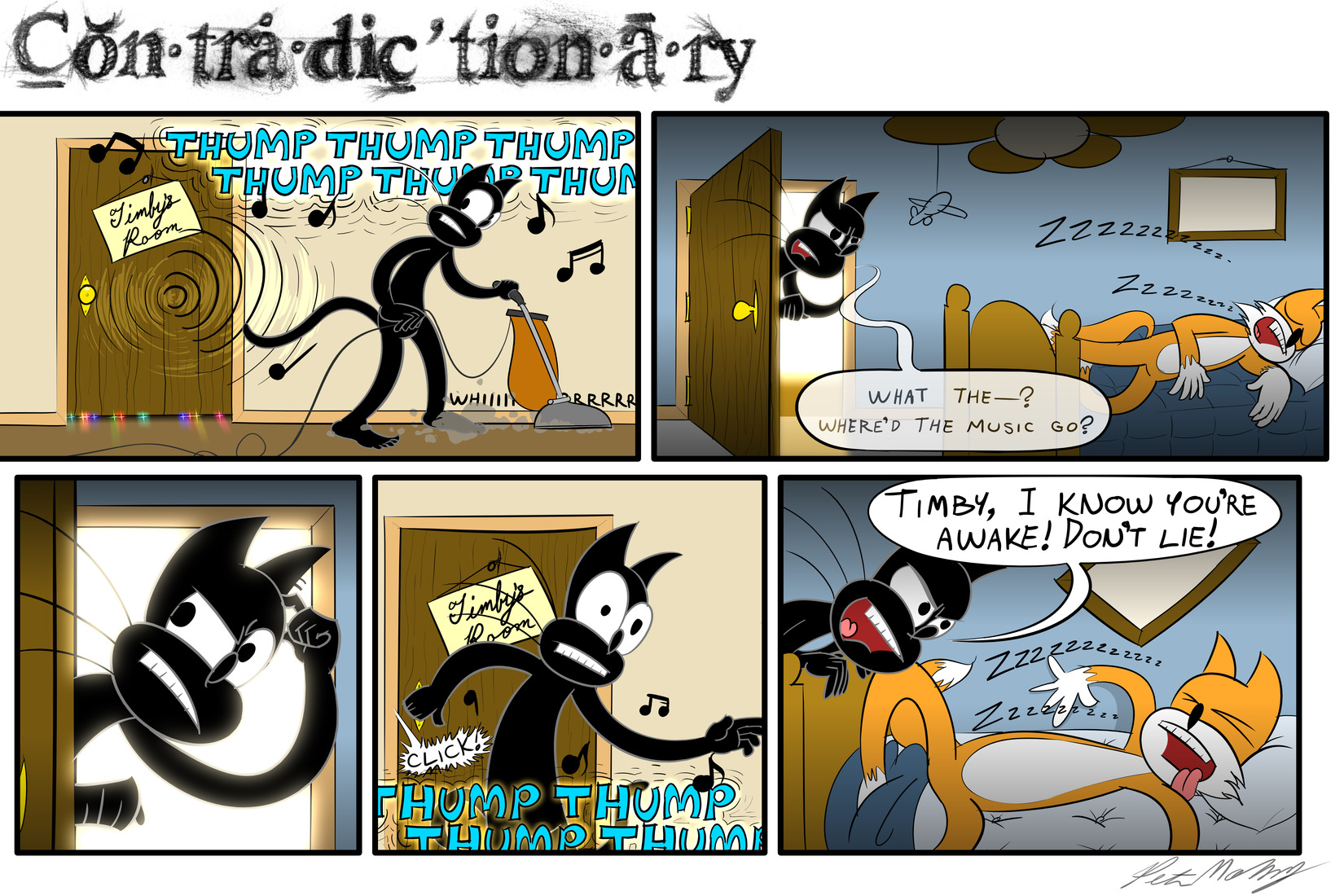 Writing/concept: Peter & Gabriel Markley
Peter's Thoughts
"Lay" & "lie" are notoriously tricky verbs. They both refer to a state of rest, and certain tenses of one are homonymous with certain tenses of the other, and every single tense of both is monosyllabic and begins with the letter L. This is no doubt the reason for a certain extremist political party that advocates their total expulsion from the language.
At first one might assume that Nixy, when he uses the word "lie," is using neither in this troublesome pair of verbs and is in fact evoking yet another homonym that is not restful at all. But one ought not be quite so hasty. This is Nixy we're talking about.
Furthermore, one might assume that Timby's secretive behavior has something to do with the nature of his activity. But in all likelihood, he's behaving this way just to infuriate Nixy. The only other reason Timby might keep his celebratory goings-on covert is if he was supposed to be doing something else, in which case snoring the hours away is no better.
Transcript
WHIIIIIRRRRRR
"Timby's Room"
THUMP THUMP THUMP THUMP THUMP THUMP
"What the–? Where'd the music go?"
ZZZZZZZZZZZZ ZZZZZZZZ
CLICK
THUMP THUMP THUMP THUMP
"Timby, I know you're awake! Don't lie!"